About Us
The Car Guys of Scottsdale, Arizona
Personalized Attention To Every Last Detail
Professional Vehicle Services For Over 21 Years!

"Because we are family owned and operated, we do not ever compromise on quality, materials, parts, workmanship or service, and our clients know that from the first minute we meet. To every last detail impeccable attention will be given to all aspects of your vehicle services desired guaranteeing total client satisfaction!

We encourage new customers to shop our products, services and fair prices to that of other companies in the valley.The Car Guys of Scottsdale believes that it will benefit from your direct comparison. You be the judge, the high quality work we perform every day for our valued customers is not expensive, its priceless!"

Stephen Hank
Operations Manager
Our Business References Are Outstanding
We want your name to be placed here at the top of our client list!

AZ Assist Transport

Bank of America

Banner Health

Donovan's

Egger Publishing

Empire Glass

Fat Burger

Gerber Collision & Glass

Glendale Pontiac / Buick / GMC

Hammers Collision Center

Harlem Globetrotters

Heart and Hands

Horizon Insurance Group

Judge Chiropractic Center

Mad Science

Mastro's Steakhouse

M&I Marshall & Iisley Bank

Nauman Companies

PMT Ambulance

Sheepskin World

Sterling Valet

Transtyle Limousine

Trim Fit Complete Upholstery

Van Chevrolet

Vehicle Reversing Systems

Westbrook Financial Services

Wiebers Financial Group LLC

Donovan's Steak & Chop House
Phoenix, Arizona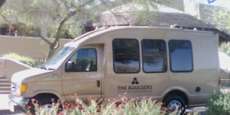 The Boulders Resort & Spa
Scottsdale, Arizona

Sonora Quest Labs
Tempe, Arizona
Our Mission Statement

We strive to offer the very best aftermarket products and professional vehicle services in the valley.
With over 21-years automotive expertise, we firmly believe that you, our valued customers, are the most important part of our success and therefore we are committed to doing everything in our power to deliver the highest quality, platinum service and convenience necessary to make every experience with us first class.
We do not cut corner by offering and installing inferior parts and working materials. Instead, we focus on the highest quality manufacturers' parts, materials, warranty, service, integrity and value to ensure that your vehicle service is completely satisfactory!
We open our business each day prepared to earn your trust as well as building a long lasting relationship with you as our valued customer. We are a fully licensed and insured company ready to meet and exceed your every expectation.
Our Business Supports The Following Community Organizations and Fundraising Events
A.C.T. School

Barrow Neurological Institute

23rd Annual M&I Bank Bon Vivant Fundraiser Event '08

Blessed Sacrament Parish

Boys and Girls Clubs of the East Valley

Girl Scouts of the USA

Horses Help

Knights of Columbus

Kris' Camp Fundraiser Events

Neurological Music Therapy Services of Arizona

Our Lady of Joy Parish

Parenting Autism

Phoenix Fraternal Order of Police

Phoenix Rescue Mission

Ronald McDonald House

Scottsdale Fraternal Order of Police

St. Theresa Parish

St. Joseph's Hospital and Medical Center

Susan G. Koman Phoenix 3-day walk for the cure '07

Susan G. Koman San Diego 3-day walk for the cure '08

Tempe Union HS Educational Foundation Fundraiser '08

The Society of St. Vincent De Paul

Vietnam Veterans of America

Warbirds Unlimited Foundation

Community Support / Fundraiser Event Recipients
"We won a window tint certificate from The Car Guys of Scottsdale at a fundraiser event in the spring. We called a few months later to redeem it and were provided an appointment right away. Overall the service was great. It was done exactly when they said it would be, the workmanship was impeccable, and Steve was a joy to do business with. We recommend these guys to anyone- they know how to keep it 'cool'!!"

Michelle and Tom H., Phoenix AZ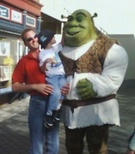 April is Autism Awareness Month